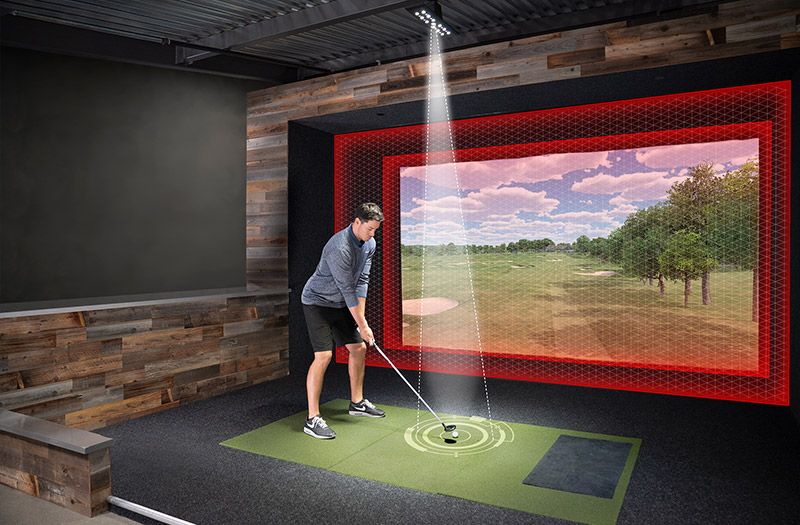 FULL SWING SIMULATORS
All Full Swing simulators feature two advanced tracking technologies that work together to produce the most realistic ball tracking data in the industry.
CLUB HEAD ANALYSIS - The ION3 high-speed camera system provides HD playback of your club head and provides unparalleled analysis and accuracy.
BALL FLIGHT TRACKING - As your ball crosses the two infrared light wave or line scan tracks, we measure your ball speed, launch angle, and direction at the speed of light.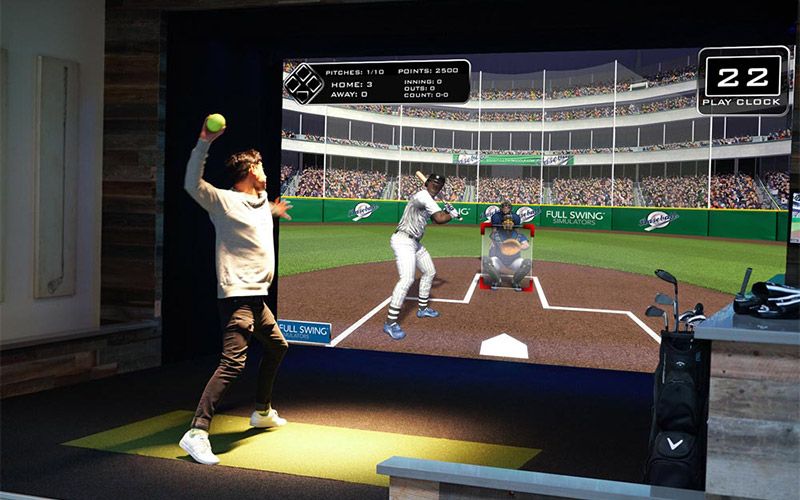 MORE THAN JUST GOLF
Unleash your inner athlete on the world's best MultiSport simulator. Play your favorite sports using real sports equipment and experience amazing, life-like game play.
13 INCREDIBLE SPORTS ON YOUR FULL SWING SIMULATOR - Compete against the computer, a timer, or against friends and family in head-to-head, life-size games!
USE YOUR OWN SPORTS EQUIPMENT - Take a slap shot with your hockey stick and puck, or pitch a perfect game with a real baseball.
MULTIPLE SCENARIOS IN EACH GAME - Throw bombs at zombies, toss footballs at timed targets, or drill penalty kicks in a soccer stadium.
Chronic Golf: Coming March 2021
Upcoming Events at Chronic Golf
Plan Your Next Event at Chronic Golf Today